On March 30, a batch of mining single hydraulic prop equipment is load in the fourth workshop of intelligent equipment manufacturing of China Coal Group and will be sent to a mine in Jincheng, Shanxi. At present, the 62 models of hydraulic prop products independently developed and produced by our group have all obtained the national safety mark certificate for mining products, and the products have been exported to 165 countries and regions, which have won good reputation and credibility in the industry!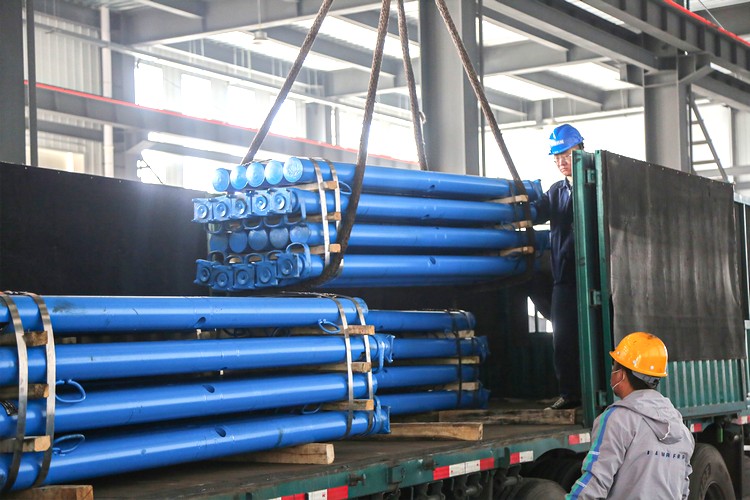 The single hydraulic prop for mining produced and sold by our group has been innovatively improved to overcome the defects and problems of DZ type (piston type) single hydraulic prop, and has many advantages such as high working resistance, light weight, long service life, large working stroke, low cost of use, easy operation, wide range of use and good stability, etc. Since it was put into the market, it has been unanimously approved by customers at home and abroad, the market sales are very good, and has won a good reputation and credibility in the industry!
As a national contract-observing and trustworthy enterprise, a national designated production unit of coal mining special equipment and accessories, a top 10 enterprise of China's operation equipment, an excellent enterprise of China's machinery industry, a demonstration enterprise of the manufacturing industry double creation platform of the Ministry of Industry and Information Technology, a gazelle enterprise of Shandong Province, an enterprise with outstanding contribution to industry of Shandong Province, an innovative demonstration enterprise of Shandong Province for the integration of two chemical systems, an enterprise technology centre of Shandong Province, and an innovative enterprise of Shandong Province for "One Enterprise , One Technology", the company has been awarded the prize of the Shandong Province,China Coal Group actively responds to the requirements of national safety production, strictly controls the quality of products, strives to improve the safety level of product quality, and actively carries out the safety certification of mining products. The Group now has more than 200 national safety certifications for mining products and more than 140 patents for various products, and has strong comprehensive strength in the research and development and manufacturing of mining product safety.
In the next step, our group manufacturing head office will adhere to the enterprise spirit of being responsible to the country, to the society, to the customers and to the employees, increase the investment in scientific and technological innovation and research, accelerate the independent research and development capability of products in the field of intelligent manufacturing and the transformation of new technological achievements, produce more mining machinery and equipment that meet the national safety standards, and give back to the customers at home and abroad with better quality products and services!