On February 26, a group of mining hydraulic props were loaded in the intelligent equipment production and manufacturing workshop of China Coal Group and will be sent to Weinan, Shaanxi. Since the resumption of production by the Group, various production tasks have been carried out in an orderly manner. At the same time, the logistics company has been actively coordinated to arrange shipments for customers in a timely manner, which has won praise from our customers.
The mining single hydraulic prop equipment is independently developed and produced by China Coal Group Intelligent Machinery Company. It is a famous Jining product. The equipment has been innovatively improved to overcome the defects and problems of the DZ (piston type) single hydraulic prop and has working resistance. Large, light weight, long service life, long working stroke, low use cost, convenient operation, wide range of use and good stability, etc. Since the product was put on the market, it has been widely praised by domestic and foreign customers, and the market sales are very good. At present, the 49 types of hydraulic pillar products produced by our group have obtained the national mining product safety mark certificate, and the products are very guaranteed in terms of quality and safety.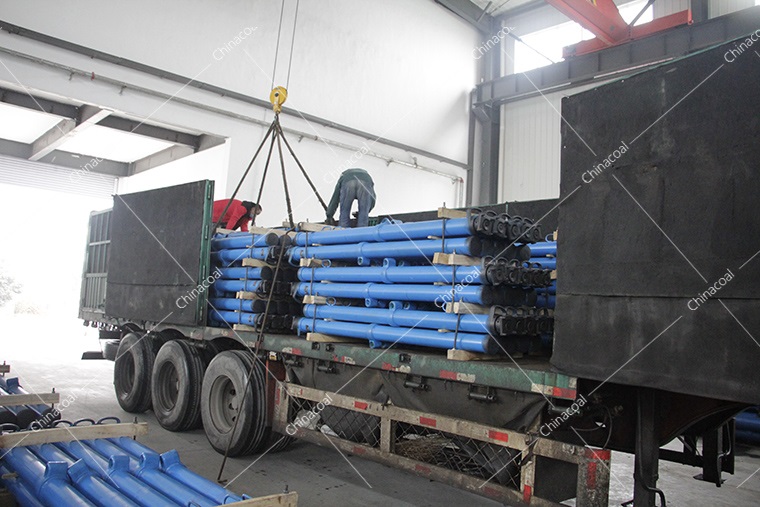 China Coal Group has obtained more than 130 national patents, more than 100 national mining product safety certifications, and more than 160 product inspection qualification reports issued by provincial and municipal technical supervision bureaus. It has comprehensive strength in the research, development, and manufacturing of intelligent products.
In 2020, our group will uphold the corporate spirit of being responsible for the country, society, customers and employees, increasing investment in scientific and technological innovation, accelerating the independent research and development capabilities of products in the intelligent manufacturing field, and transforming new technological achievements into production. More mining machinery and equipment that meet national safety standards, return the market and society with safer and higher quality products!